Caesura (letter-writing project) (2012)

This is an ongoing social project that I began by writing letters. For 6 months I wrote two letters a day, one to a person that I know and one to a person that I do not. In each letter I asked one question, "What makes you personally feel most alive and conscious?". With each letter I included a stamped envelope to encourage people to resond. This project is a way of reaching out to people, forming connections, and also understanding a little more about the personal experience of consciousness.
Materials inclue mailed written and received letters, metal fasteners, harvester ants, fabricated ant farm, audio piece composed of interviews and letters read aloud.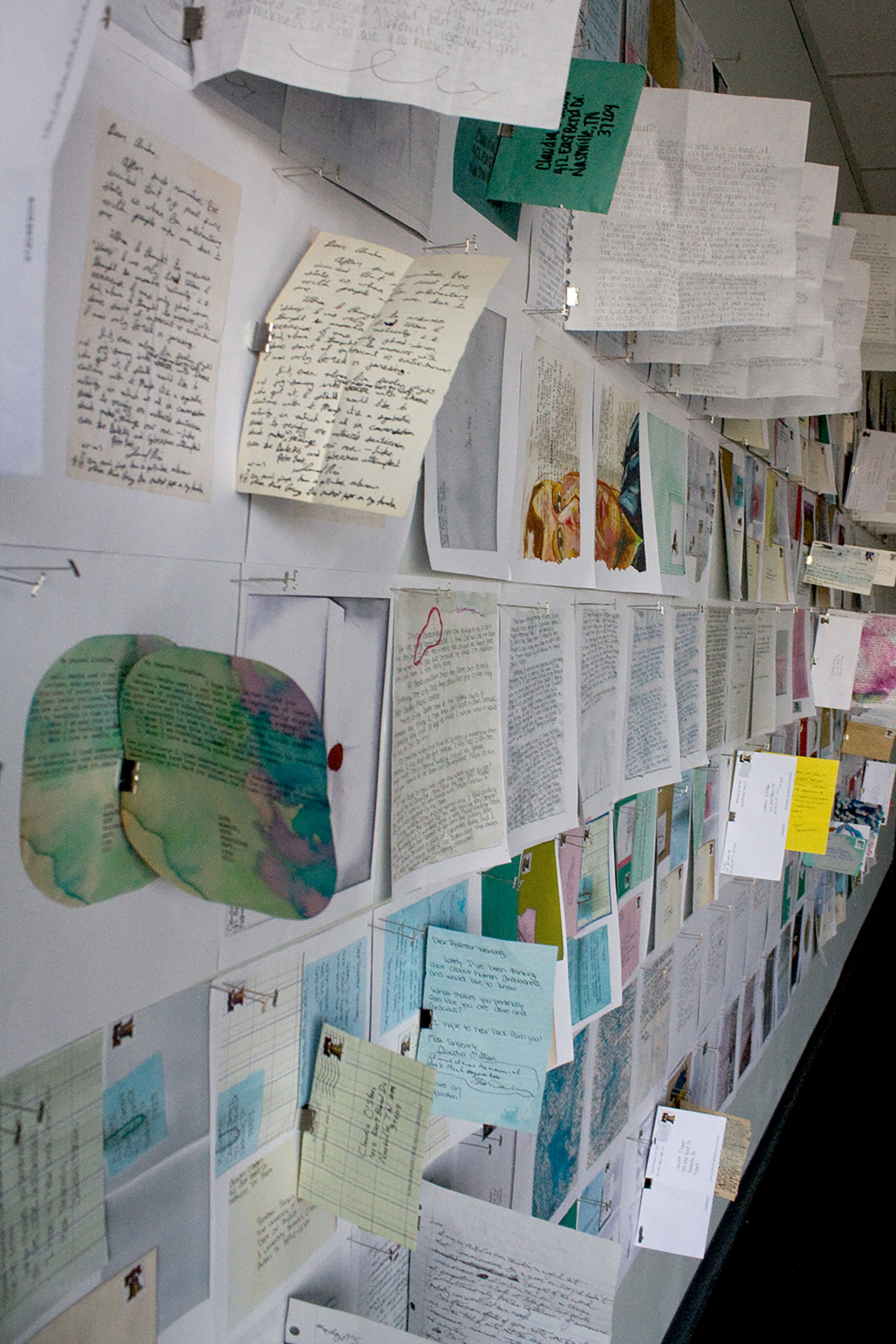 I continued working with these letters by asking several people to randomly choose 5 letters, and then to choose and read the one they felt they most related to. This is an audio piece created from the readings.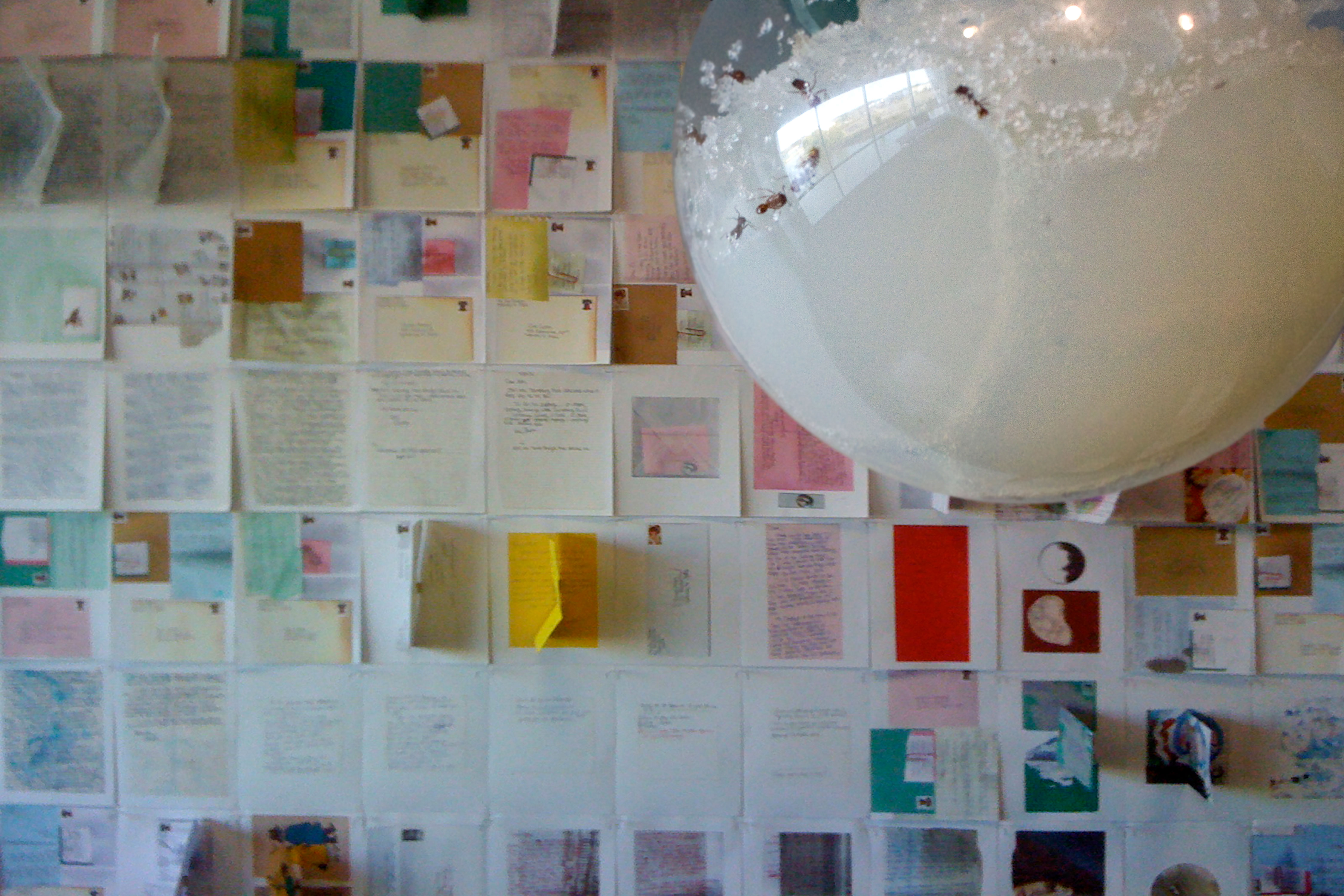 all images © Claudia O'Steen studio/ all rights reserved